Carleton Village Hall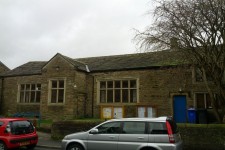 Home to many of the activities in Carleton, from Carpet Bowls, Dancing Groups and the Yearly Pantomime.
Hall Bookings
Carleton-in-Craven Village Hall is available for hire by all individuals, groups and organisations.
Our hire charges are £12 per hour.
Contact Debby Richardson on 01756 709791 or 07834 545 679, or carletonvillagehall@gmail.com.
Notice Board Posters
There can be found outside the Village Hall.
Contact Susan Holmes on 01756 794226 or susanholmes@aol.com.
Any resident in the village is free to post details about Carleton community events on the three Notice Boards provided by the Parish Council. These are situated –
Opposite the Post Office, at the end of Vicars Row
By the bridge on Beckside at the bottom of Church Street
Opposite Townley Bridge on the public footpath by the Beck.
Key Holders (For Emergencies)
Ron Humphrey – 01756 799 536
Judith Windle 01756 795457
---
St Mary's Church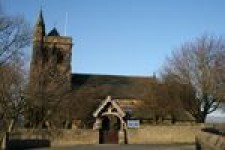 The Church, a long standing centre of the community for the residents of Carleton. Reverend Ruth Harris is the current Priest in charge of the only Church in Carleton.
The Reverend performs Marriages, Baptisms, Services and Funerals.
Contact Reverend Ruth Harris on 01756 793612.
Regular Services
First Sundays

8am Holy Communion
11:15am Family Praise

2nd & 4th Sundays
3rd & 5th Sundays

11:15am Break, Wine, Worship
---
Add your community group
If you have a community group around Carleton feel free to email info@carletonincraven.co.uk with details and we'll add it to the site.